Medical Information about Benign Essential Blepharospasm (BEB)
Over the years, through our support group meetings and other activities, BEBCRF has amassed a large body of information on the symptoms and treatment of Benign Essential Blepharospasm (BEB). In addition, many of the expert medical professionals who support our efforts in research and dissemination of information on this disease have given us permission to republish their insights on this website.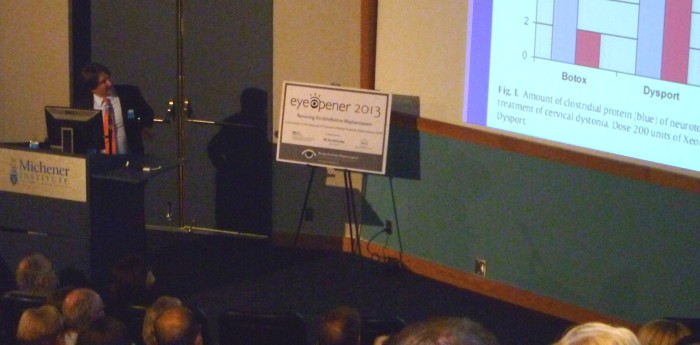 Feature Section: Eyeopener Symposium
We are also proud to offer a collection of exclusive videos from our Eyeopener Symposium, which was held in Toronto, Ontario, on April 27, 2013. At this conference we had a stellar panel of North America's leading medical experts on BEB, speaking about their practical experience and research.
Please use the drop-down panels on the left to navigate through all of our Medical Information features. We hope you will find this information helpful.